BS 2000 Part 156, ASTM D892, FTM 791-3211, IP 146, ISO 6247
Contamination in the form of air, which can be foam or entrained air bubbles create adverse effects in machinery and lubricants. Issues such as incomplete oil films, low oil pressures, accelerated oil degradation and additive depletion are all symptoms of high foam tendency, which can produce metal wear, inadequate lubrication, cavitation in pumping and mechanical failures.
Standard Test Method ASTM D892 was really developed for lubrication testing and to determine the foaming characteristics of lubricants oils, by empirically rating their foaming tendency and stability. Standard Test Method ASTM D892 was developed to determine a lubricants ability to resist foam formation and dissipate foam creation. However, measuring foam heights is a challenge, as it relies on the human eye" to measure foam heights which create a significant user resulting in human errors, bias and poor repeatability and reproducibility. The FOAM Digital Detection Imaging (FoamDDI) accurately controls the air flow, temperature and sequence, which is then augmented using a unique VISION algorithm to accurately determine the height of station and dynamic foam heights, while greatly improving the precision and accuracy.
Principle:
The all new FoamDDI eliminates the need for sample manipulation and critical timing involved with regular foam detector methods. Using a patent pending heating and cooling system with a vision algorithm and lubrication testing automation the FoamDDI, records, calculates and displays accurate results with little to no operation bias. Determinations come from this foam detector in minutes!
Using a high resolution camera with state of the art optics for lubrication testing, FoamDDI quickly brings sample in inserted cylinder to test temperature.
After a soaking time, the foam detector and analyzer starts air for FOAM production.
Air Flow is controlled using Mass Air Flow Controllers (MFC)
At the 5 min. mark, an LED light source is activated.
VISION algorithm is activated and begins analyzes
Complete sequence is recorded and analyzed.
Test is completed or next sequence can automatically be continued if desired.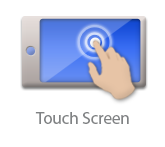 The following accessories are recommended for purchase in sequential order:
1st Year:
VISAYA FOAM-DDI 1000 mL Test Cylinder
Cylindrical Gas Diffuser With Certified
Spherical Gas Diffuser With Certified
PTFE Stopper Complete With Compression Fittings
SS Air Tube (exit air) – D892
4 Position Test Cylinder Rack
PTFE Sealing Washer – D892
Replacement Air Inlet Tube with Integrated Temperature Sensor – Calibrated
2nd Year:
FOAM-DDI D892 Test Assembly
Filter, Regulator and Dryer System for FOAM-DDI
Air Supply Pump for FOAM-DDI
Applicable Test Methods
ASTM D892, IP 146, BS 2000 Part 156, FTM 791 3211, ISO 6247
Sequence
1, 2, & 3
Display Units
mL of FOAM, Video, and Time
Detection Method
Digital Video Detection
Precision
+/- 0.25% of Raw Reading
Detection Method
Patent Pending Digital Detection
Measuring Time
Method and Sequence Dependent (Typically <1 hr.)
Calibration
Vision Calibration with Standard
Display
10.1" Projective Capacitance Touch
Interfaces
Ethernet x2, USB 3.0 x1, USB 2.0 x4, HDMI, VGA, USB Print-
er, USB Mouse, Keyboard
Memory / Storage
64 GB SSD Storage
Humidity
Up to 75% Non Condensing
Temperature Range
20° to 100° C
Power
Auto-switching 90 ~ 264VAC, 47 ~ 63Hz, 280 Watt Power Supply
Space Requirements
80 mm (3") on Sides and Back
Weight
10 Kg. (22 lbs.)
Dimension
350x300x270mm (14x12x11")
Gross Dimensions & Weight
400x350x530mm, 15Kg. (15x14x21" 24lbs)