ASTM D4814, ASTM D7671, IP 611
Sensors in modern automotive fuel systems often use silver or silver alloys, which are susceptible to corrosion from sulfur in gasoline. In the past decade, refiners have shifted to producing lower-sulfur gasoline, but the process requires more severe hydro-treating that destroys naturally occurring compounds that give some protection against sulfur-based corrosion.
Ensuring that fuel stays within acceptable limits requires constant and accurate corrosion testing equipment. Unfortunately, modern silver strip corrosion test methods rely heavily on user bias, as the operator must evaluate corrosivity by interpreting the color and tarnish level of a silver strip after it has been bathed in a fuel sample.
AgDDI corrosion testing equipment, from Ayalytical Instruments (USA), uses a four-step automated vision algorithm and classification process to eliminate user bias. After evaluating the silver strip for corrosivity, the algorithm assigns the sample an integer between 0 and 4, with 0 being no corrosion at all and 4 showing significant blackening. AgDDI provides standardization to the current visual silver strip corrosion test as referred in ASTM D7671 and gasoline fuel specification ASTM D4814.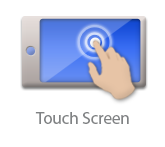 The following accessories are recommended for purchase in sequential order:
1st Year:
Silver test coupon for D7671, IP227, ea.
Polishing VISE – Holds 6 Strips
D7671 Cradle, PTFE, Silver Strip Holder, Procedure A.
Test Tubes, 25-mm x 150-mm, Dozen
Viewing Test Tube, Each
Silicon Carbide Sheets, 240-Grit, 50 Pack
Silicon Carbide Grains/Powder, 150 mesh, 450 grams
CuDDI/AgDDI calibration standard. Used as daily QC/Validation and calibration of camera & motor position. Supplied in storage case with certificate valid for one year.
2nd Year:
Test Pressure Vessels
Replacement NFX Handle (Integrated Motor)
Replacement Glass Overlay – VISAYA
Replacement Power Board – Universal Input
Replacement Z-Drive – Supplied with Camera Mount
Applicable Test Methods
ASTM D4814, ASTM D7671, IP 611,
Corrosion Detection Range
0, to 4 & Levels
Display Units
Color, ASTM Rating and Strip Size
Detection Method
Patent Pending CMOS Digital Detection
Precision
+/- 0.25% of Raw Reading
Optical Design
 Patent Pending Optical Arrangement
Light Source
LED, 7,000K
Measuring Time
2.5 minutes
Calibration
Vision Calibration with Standard
Display
10.1" Projective Capacitance Touch (Multi Touch)
Interface
Ethernet x2, USB 3.0 x1, USB 2.0 x4, HDMI, VGA, USB Printer, USB Mouse and Keyboard
Memory / Storage
64 GB SSD Storage
Temperature Range
10° to 35° C
Humidity
Up to 85% Non Condensing
Power
Auto-switching 90 ~ 264VAC, 47 ~ 63Hz, 280 Watt Power Supply
Space Requirements
80 mm (3") on Sides and Back
Dimension
350x300x270mm (14x12x11")
Gross Dimensions & Weight
Weight 10 Kg. (22 lbs.)
400x350x530mm, 15 Kg. (15x14x21" 33lbs.)